NETLion BR
Automotive Ethernet 100BASE-T1 (BroadR-Reach®) development tool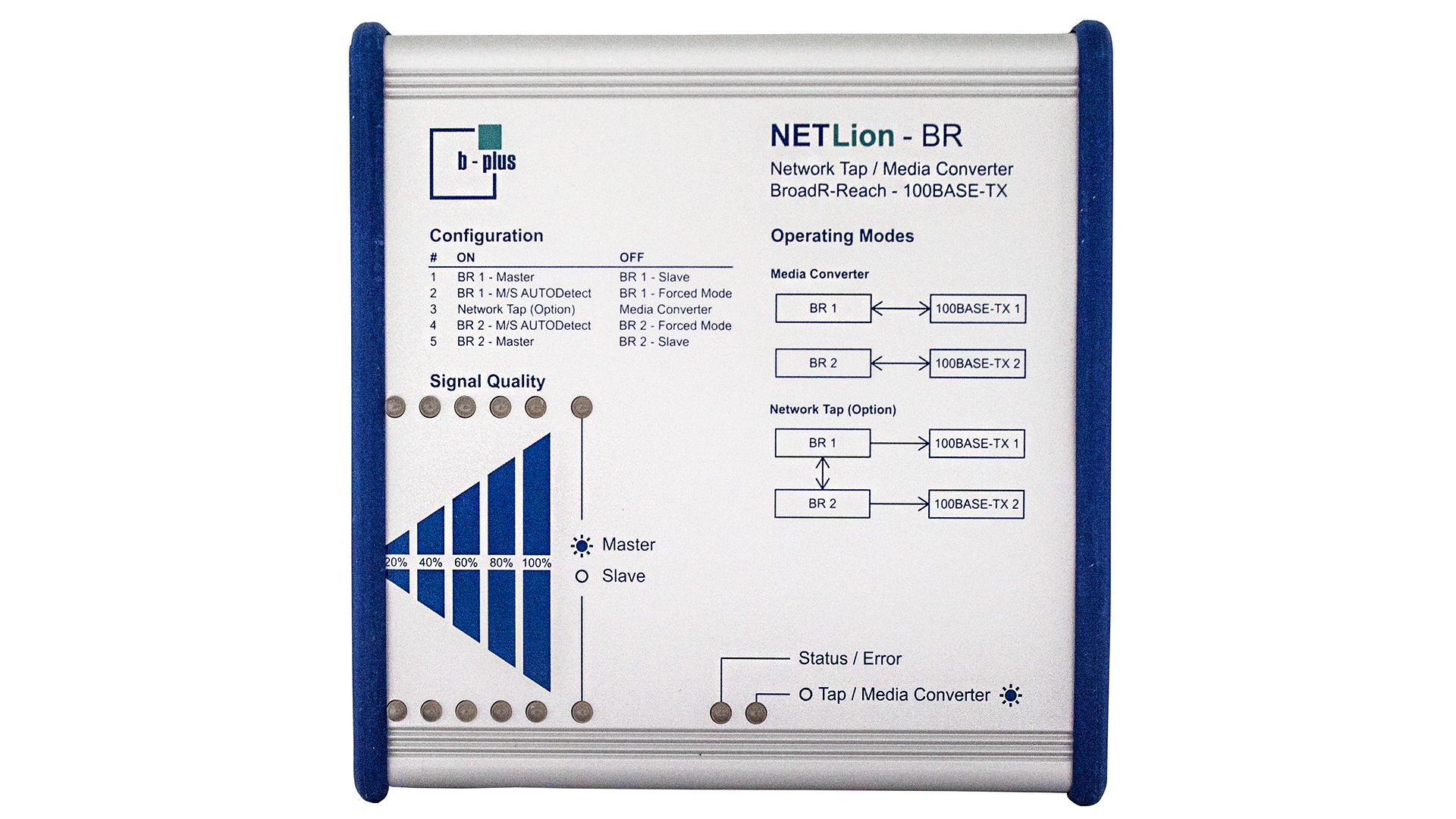 NETLion is an automotive Ethernet development tool for bidirectional conversion and decoupling of automotive Ethernet 100BASE-T1 (BroadR-Reach®).
But the NETLion BR is also used in industrial and agricultural environments. For example, it is ideally suited as a development tool for High-Speed ISOBUS.
In addition the media converter and Ethernet tap can diagnose the 100BASE-T1 (BroadR-Reach®) connection quality, status and errors.