DATALynx ATX2 - Automotive 19" HPC
19" HPC for use in the automotive area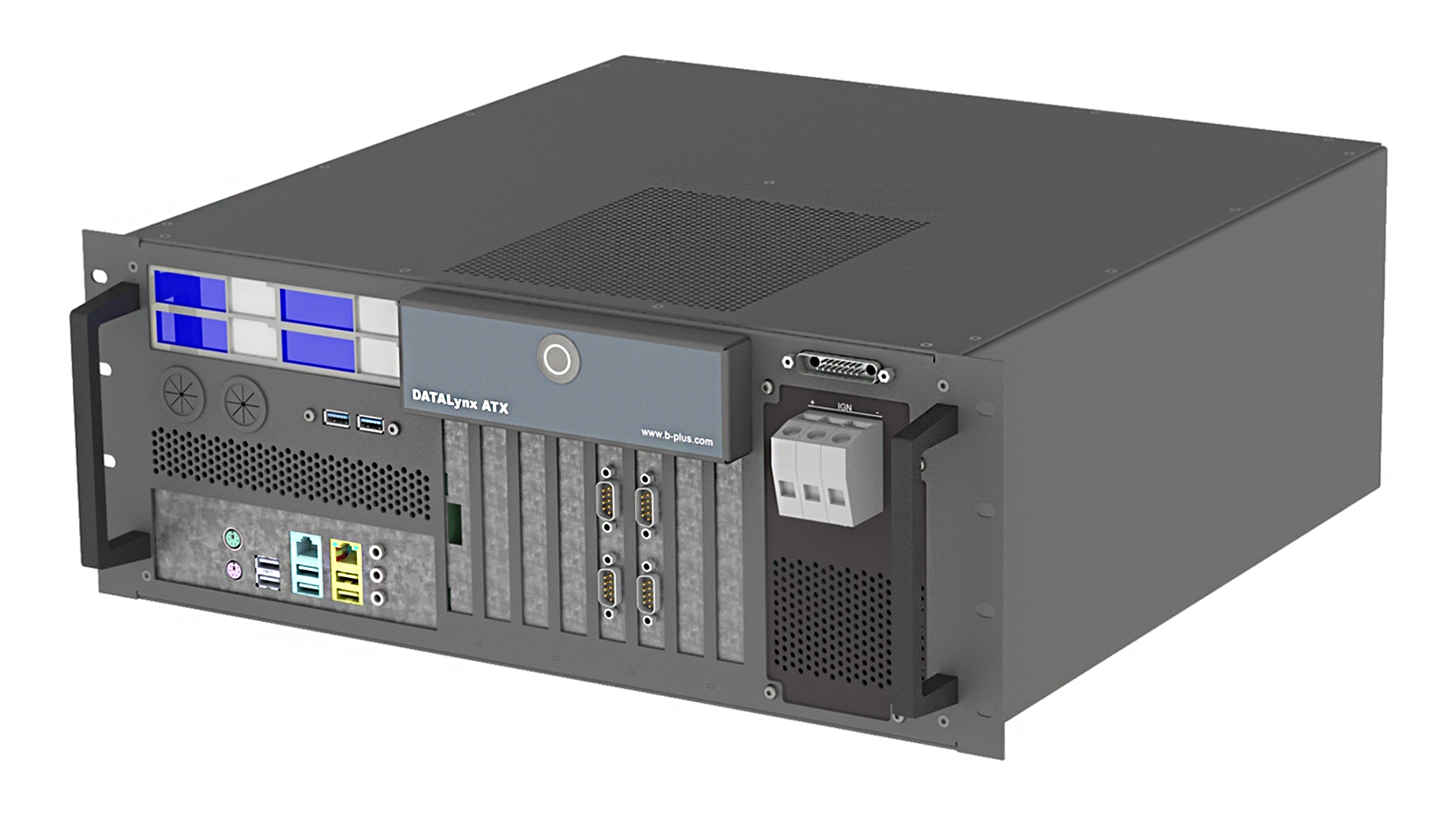 b-plus provides the 19 inch HPC "DATALynx ATX2" for high-performance computing and prototyping such as in- Vehicle algorithm development. A high-performance automotive Power Supply with integrated short-time UPS in combination with a liquid cooled Intel® Xeon® E5 server processor allows High-End CPU and Graphics Performance operating in automotive environments up to 65°C ambient temperature.
7 PCIe extension slots enable a wide range of I/O interface cards or high speed Data recording with NVMe based Solid State Solutions. The optional b-plus IEEE 802.1AS extension allows time synchronization in a cluster of several systems.
Please note that this product is discontinued for November 2019 (EOL). Here you will find the corresponding product change notification.