DATALynx ATX4 - Automotive 19" Vehicle
High End Server Performance use in the automotive area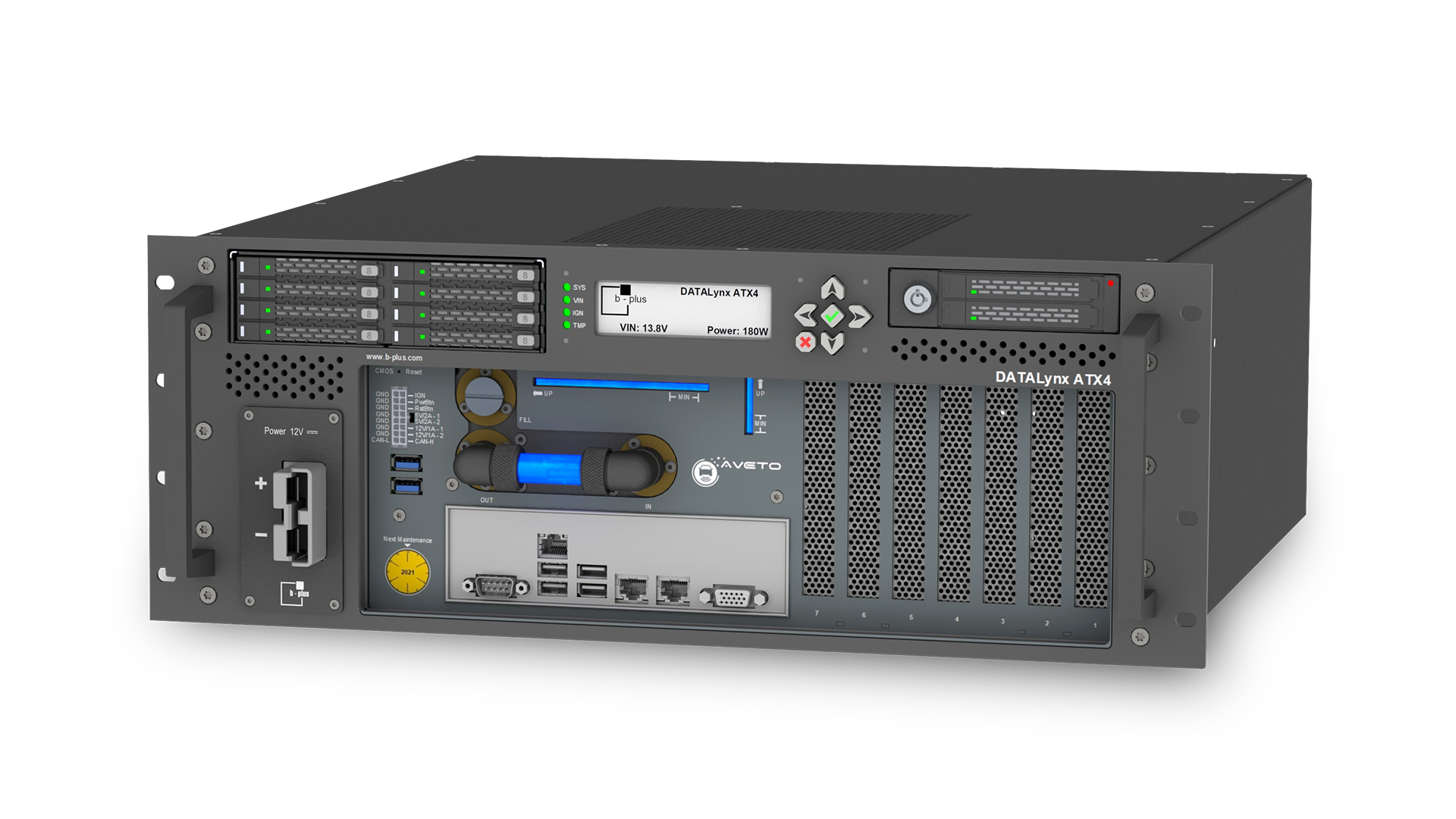 DATALynx, the b-plus series for high performance computing solutions, achieves the next level for in-vehicle applications.
With a completely new designed b-plus 100A DC Power Supply and an extremely powerful liquid cooling setup the DATALynx ATX4 enables maximum CPU and GPU performance from -10°C to +60°C operating without throttling.
With several PCI express slots and 1.5U Add-ons the system can be configured as a multi-I/O recording setup or a deep learning and AI platform with 4 GPUs (e.g. NVIDIA®).