EngineMonitorMaxi
Configurable Monitor for industrial engines with J1939 interface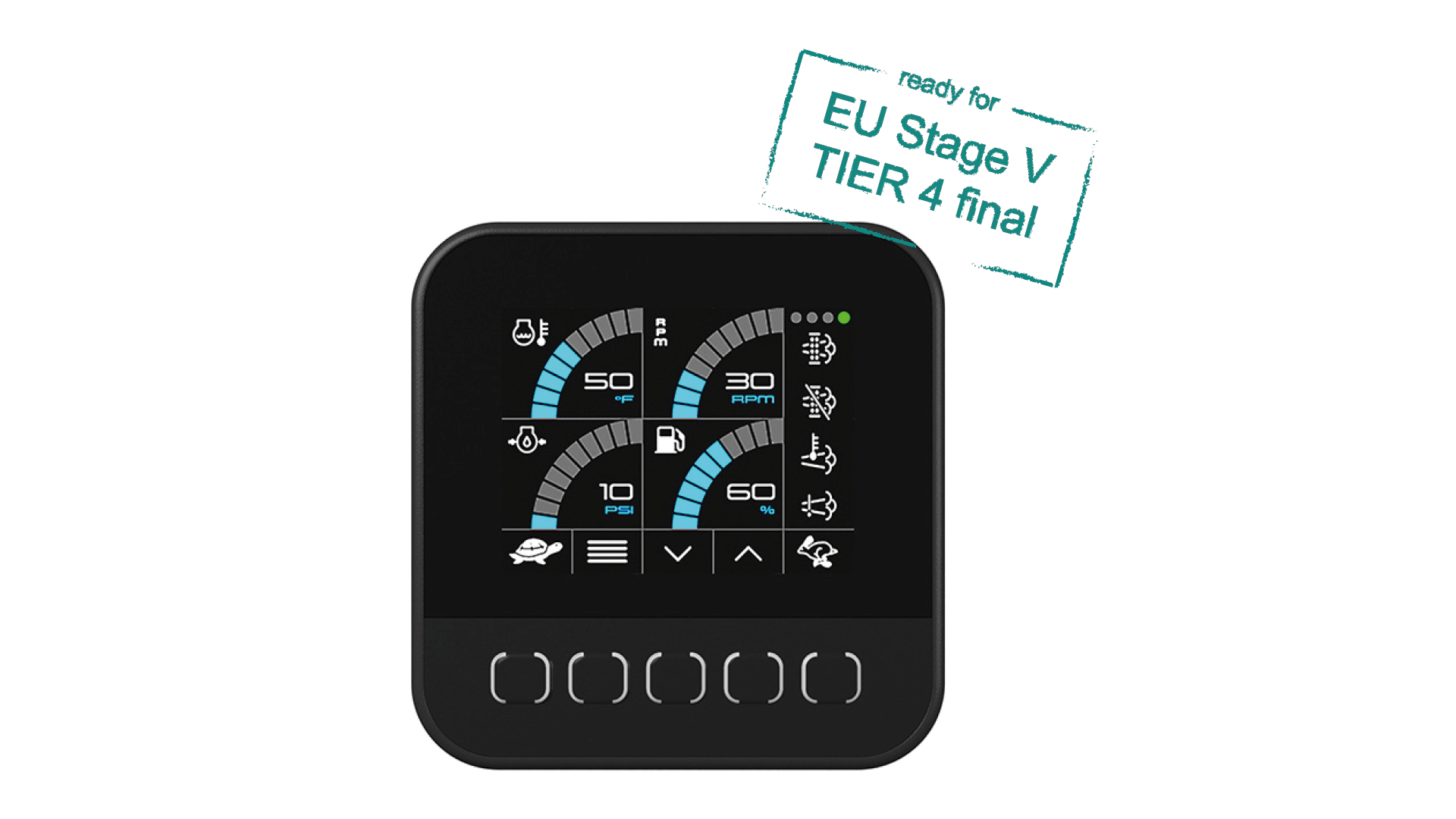 The EngineMonitorMaxi is a fully configurable colour engine display and controller designed to meet the demands of modern electronic engines and equipment applications. It supports J1939 electronic engines, including Tier 4F and stage V engine parameters and supports TSC 1 messaging allowing speed control messages to be sent over CAN.
The engine display is an extremely powerful and versatile product suited to a wide number of different application environments.
The EngineMonitorMaxi is fully configurable using the PC Configuration Suite Software, which allows users to create custom configurations and user interface screens.
Users can also add company branding to the display's start-up screen and select from a light and dark background when the module is in use.